Try matte nail art with matte top coat
Posted by Cshelloloh on
Recent years, a new manicure technology has become popular. The new style has been admired by the nail art funs since it is launched. It is "Matte Nail Art". Compared with other popular nails, matte nails not only bring beauty, but also show a low-key charm.
Matte Nail Art,is one of the popular styles in autumn and winter. High fashion, has always been the biggest feature of matte nail art. The matte surface reduces the brightness of the color and gives the nail art a gray tone, giving a high-quality texture.
With the widespread use of matte top coat, matte nail art is no longer exclusive to autumn and winter. Even in colorful spring or hot summer, matte nail art can always reflect her unique charm.
Next, let's take a look at some popular matte nail art.
A matte nail art use black color and light color will looks more gentle. For girls who do not often do black nails, this color matching will make them more secure but not too serious. You can also add some simple lines and patterns to make your fingertips look more refined.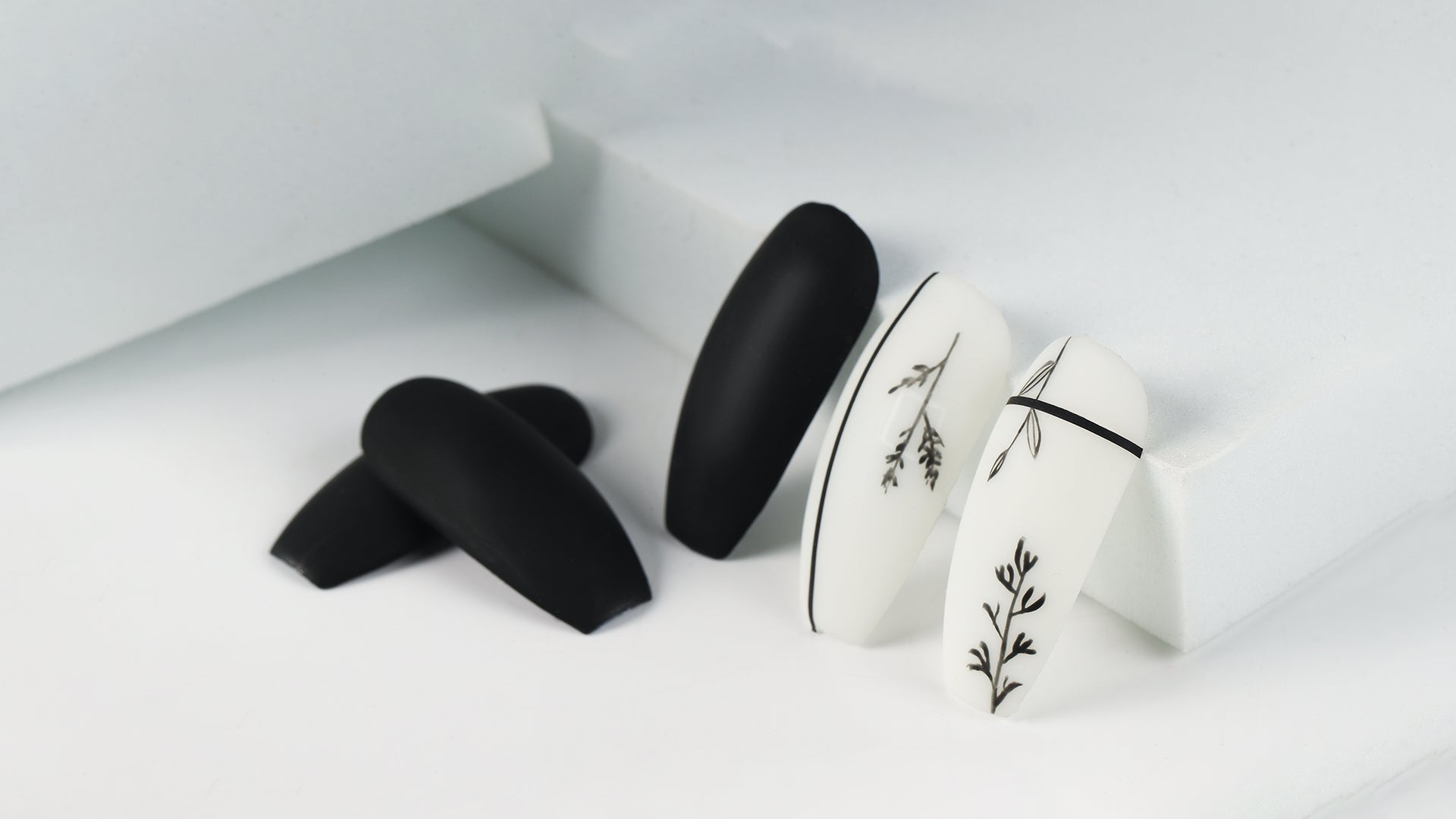 Black matte nail art, with a naked texture diamond nail, is also a style that many girls like. The exquisite nude diamond nail has a charming luster. Its bright look neutralizes the black dark texture. To make your fingertips look more clear and moving.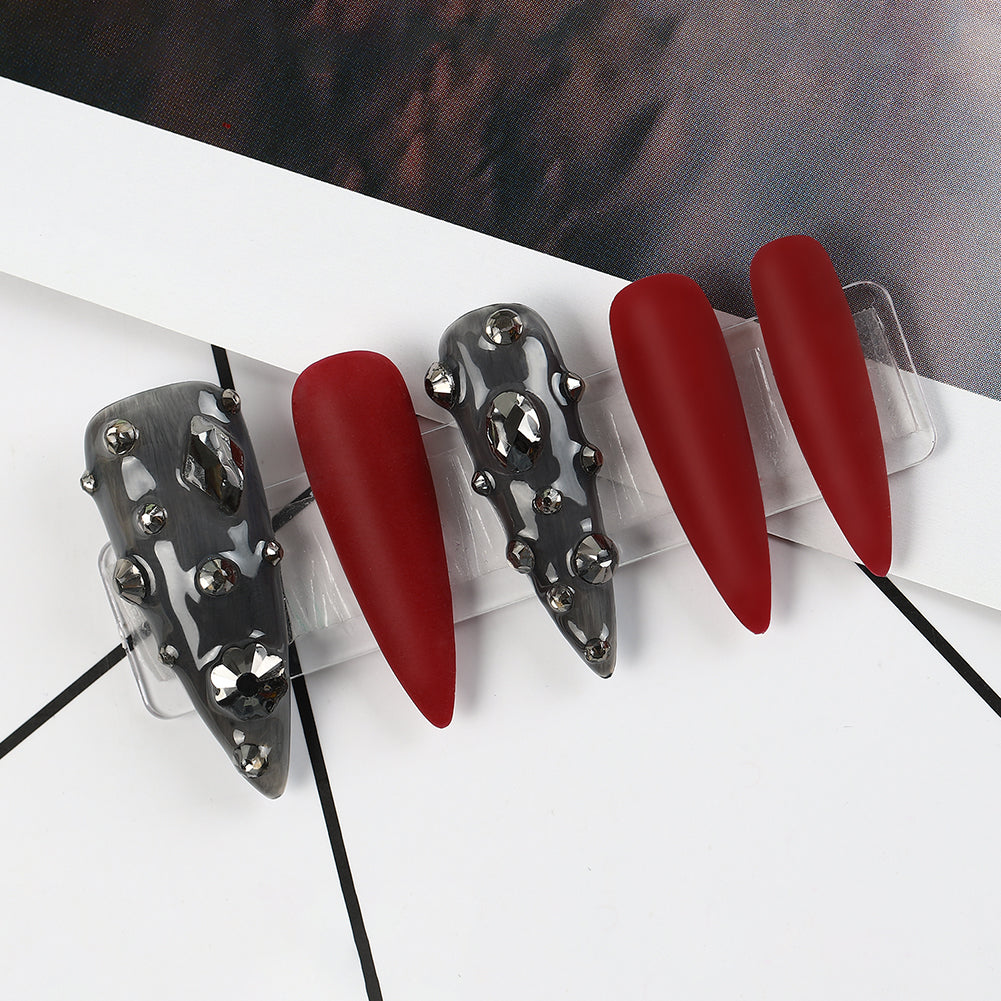 The color-jumping manicure created with black and some bright colors will make your fingertips look more vibrant. Especially apply different colors on each nail, it looks very unique, each nail has a unique temperament. There is no sense of harmony with it.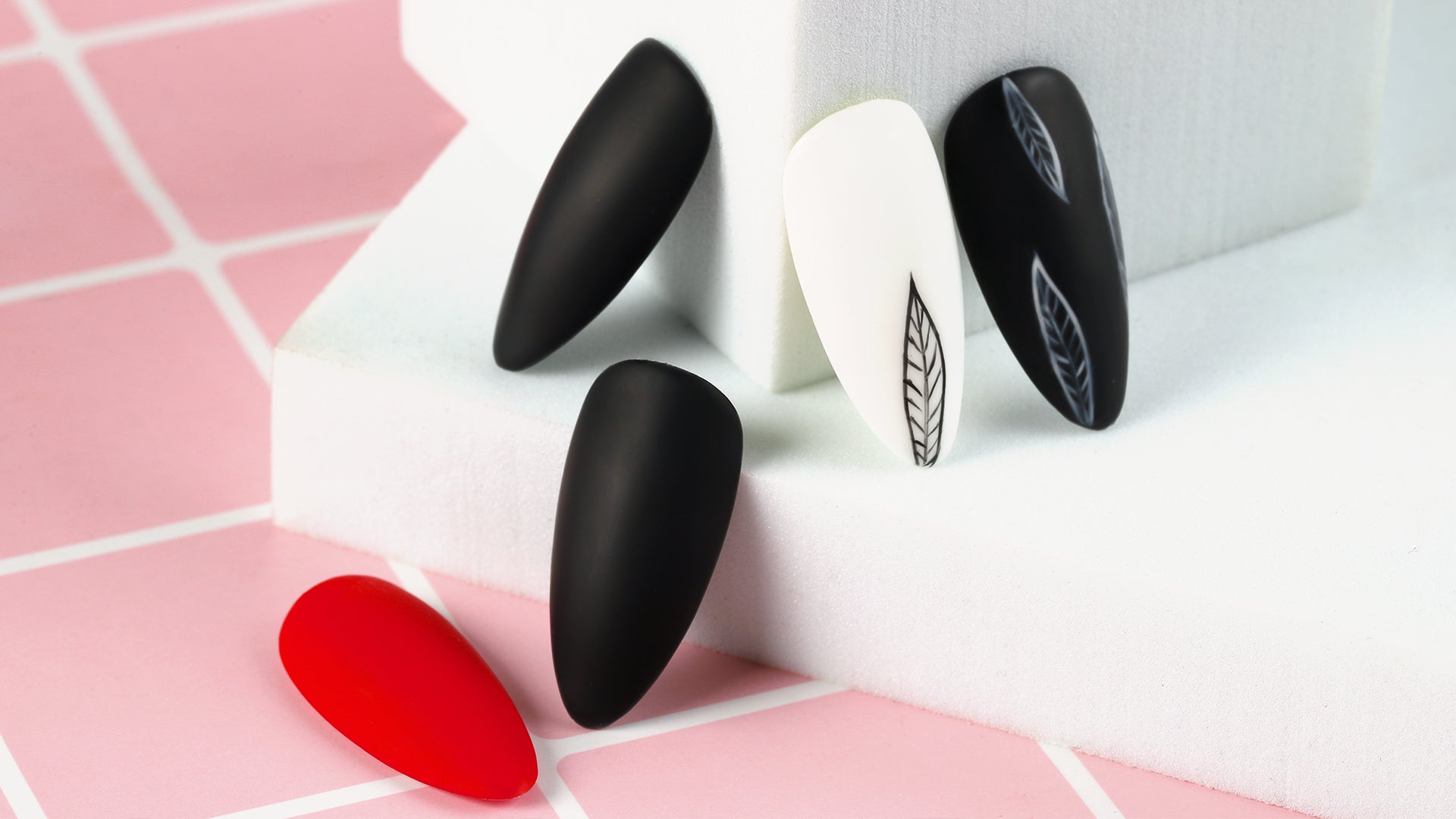 A simple snowflake pattern created on the black nail surface is also a very elegant style. This kind of gentle pattern is fresh and fashionable, so that the black has a sweet and lively temperament.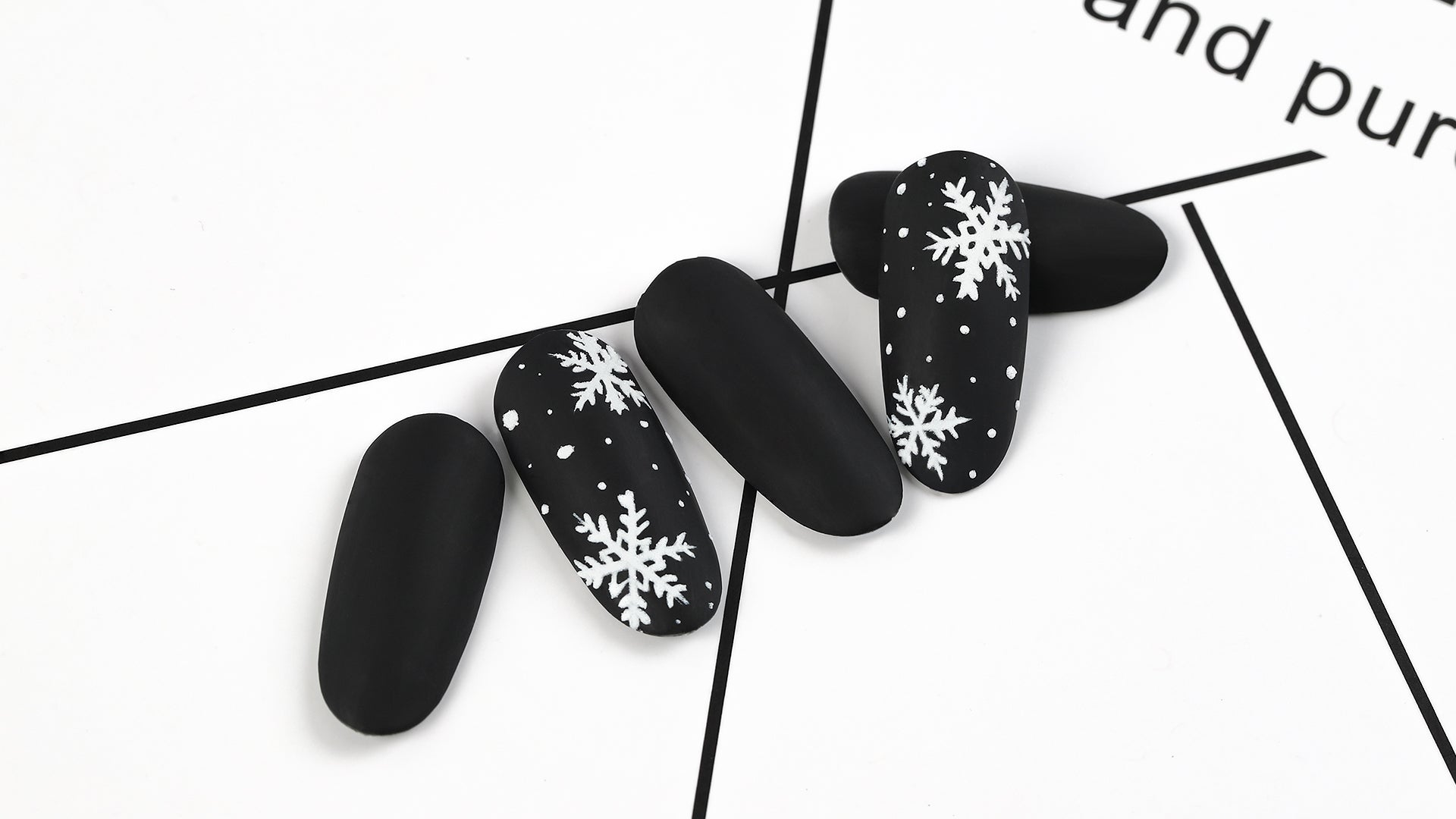 The leopard nail art can't be absent from the nail art world. The matte leopard nail art has a more realistic fur texture, which makes the original leopard pattern an advanced and fashionable look. With a pure color nail art, it is really beautiful and fashionable!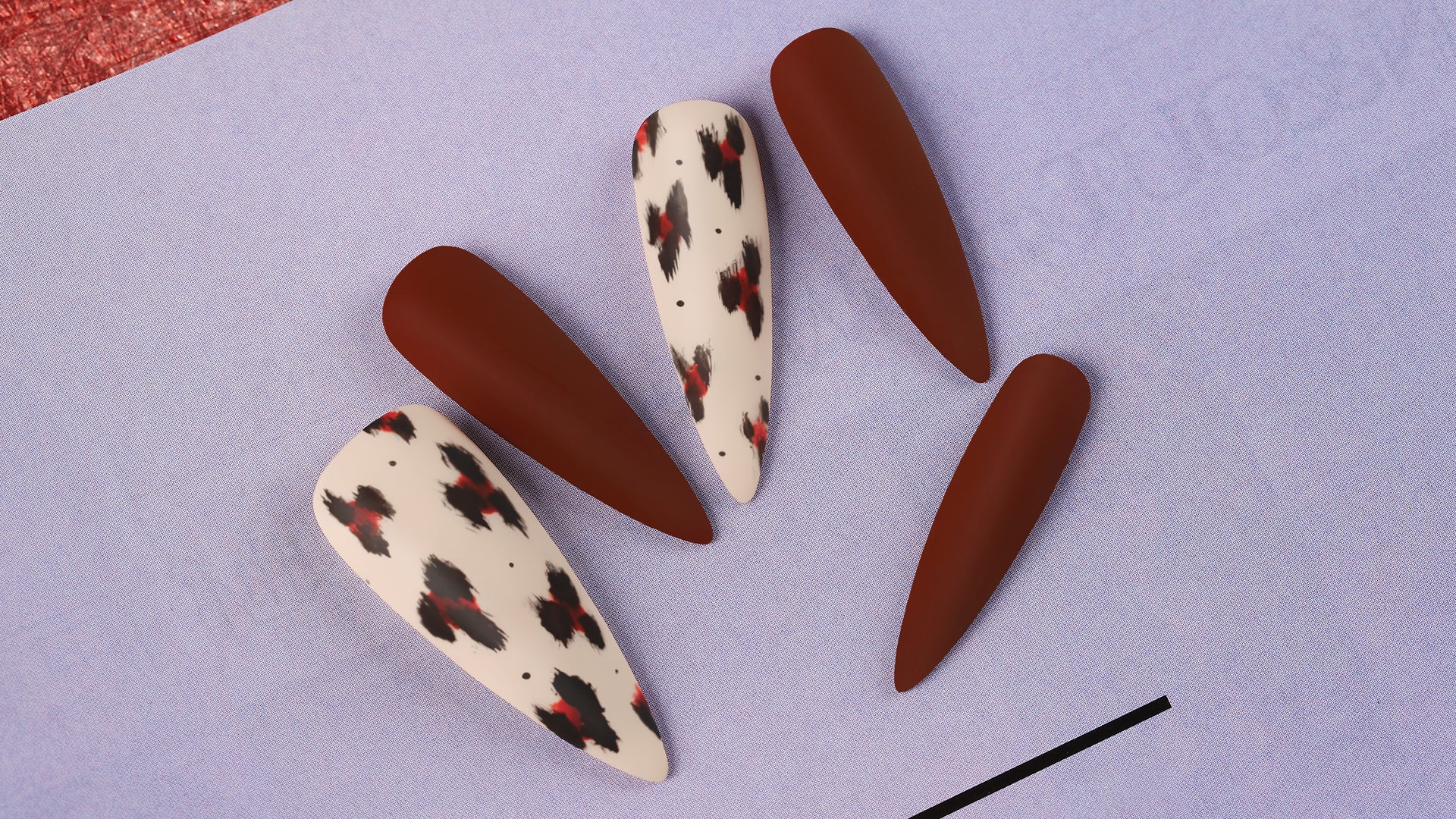 The ingenious match of matte reddish brown and gray seems to be magical, which makes people like it at first glance. First of all, the reddish brown is bright, and the matte texture will play a soft focus visually. The effect is more advanced and will make your skin look more delicate.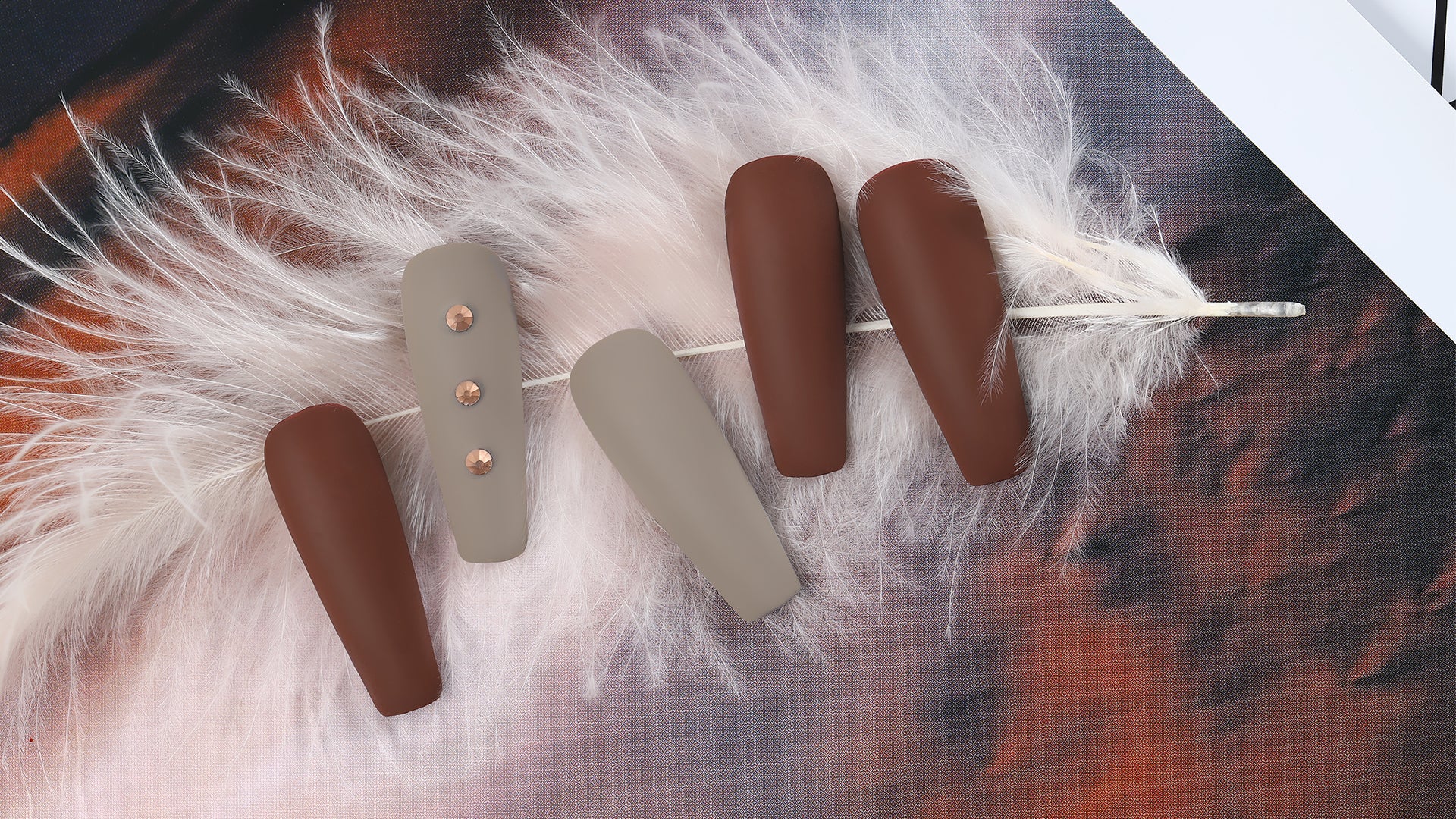 In the deep winter, even a touch of dark green can make people feel the warmth of winter. The matte green with rivets and diamond seems to wake people up from the sleepy winter and receive a warm sun bath, which also makes this winter alive.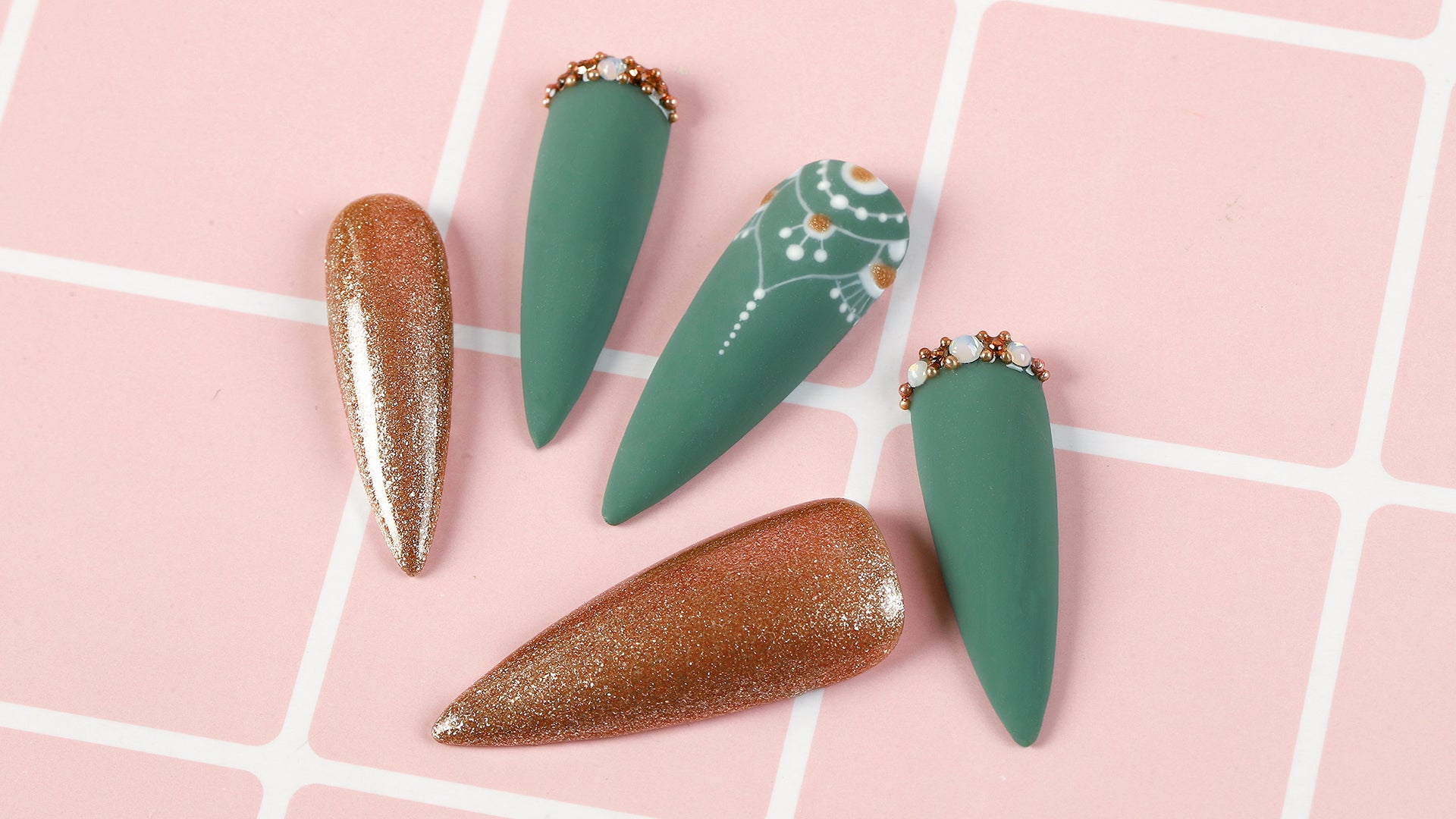 As summer approaches, we want to try more colorful nail art. Even the matte nails that are stitched together in warm colors will not appear thick in summer.
How can the yellow color absent from summer? No matter lemon yellow, goose yellow, or dazzling orange yellow, fluorescent yellow, all can be done in summer.
The matte texture also has the effect of reducing the color saturation, so it is particularly suitable for these extremely bright colors. With some fresh fruit paintings, the nail art becomes cuter.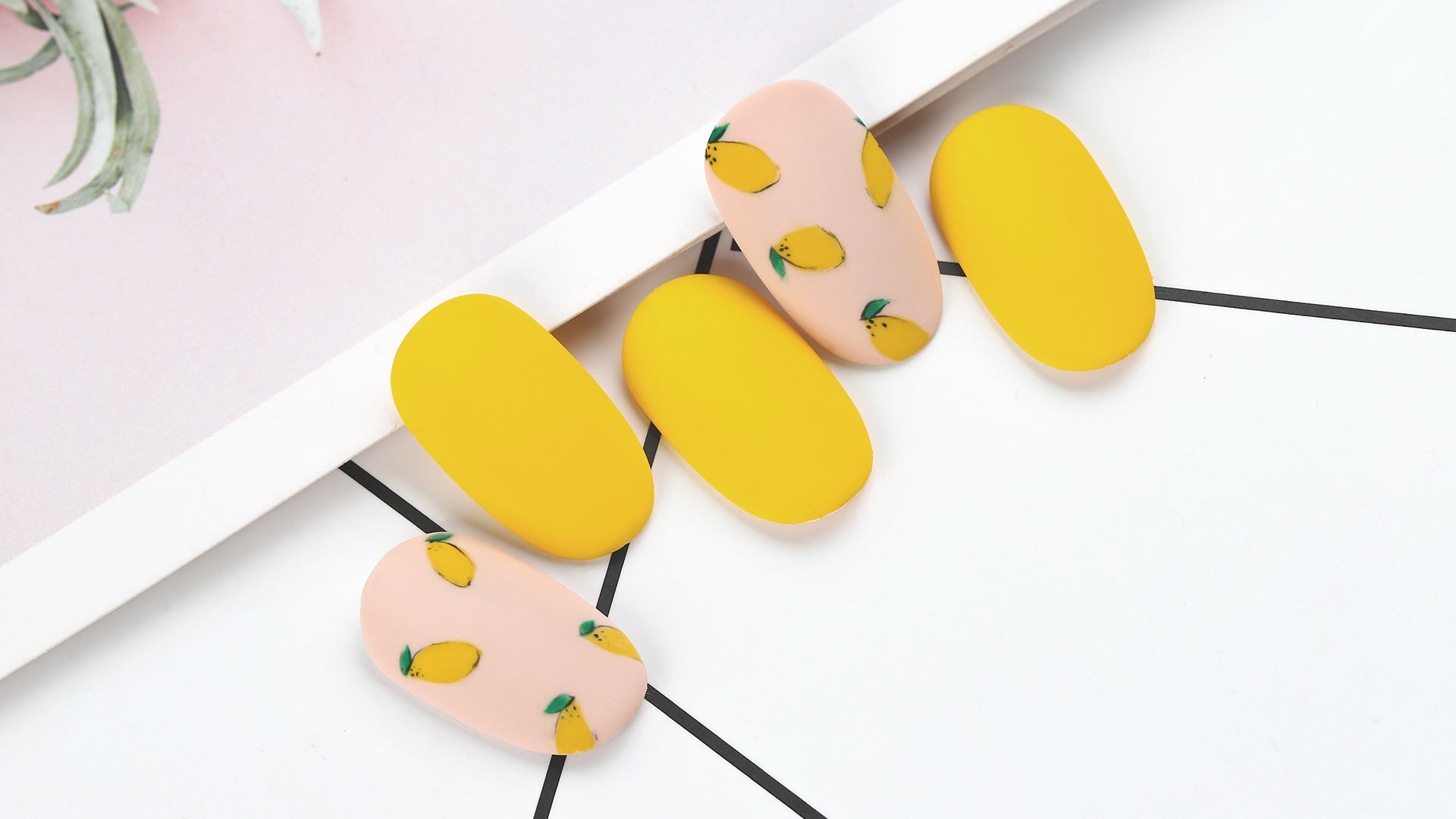 Delicate pink is also very suitable for matte texture. It can reflect the fresh and elegant feeling to the fullest, and can avoid the disadvantage of pink being black, and it is tender and girly. So wonderful!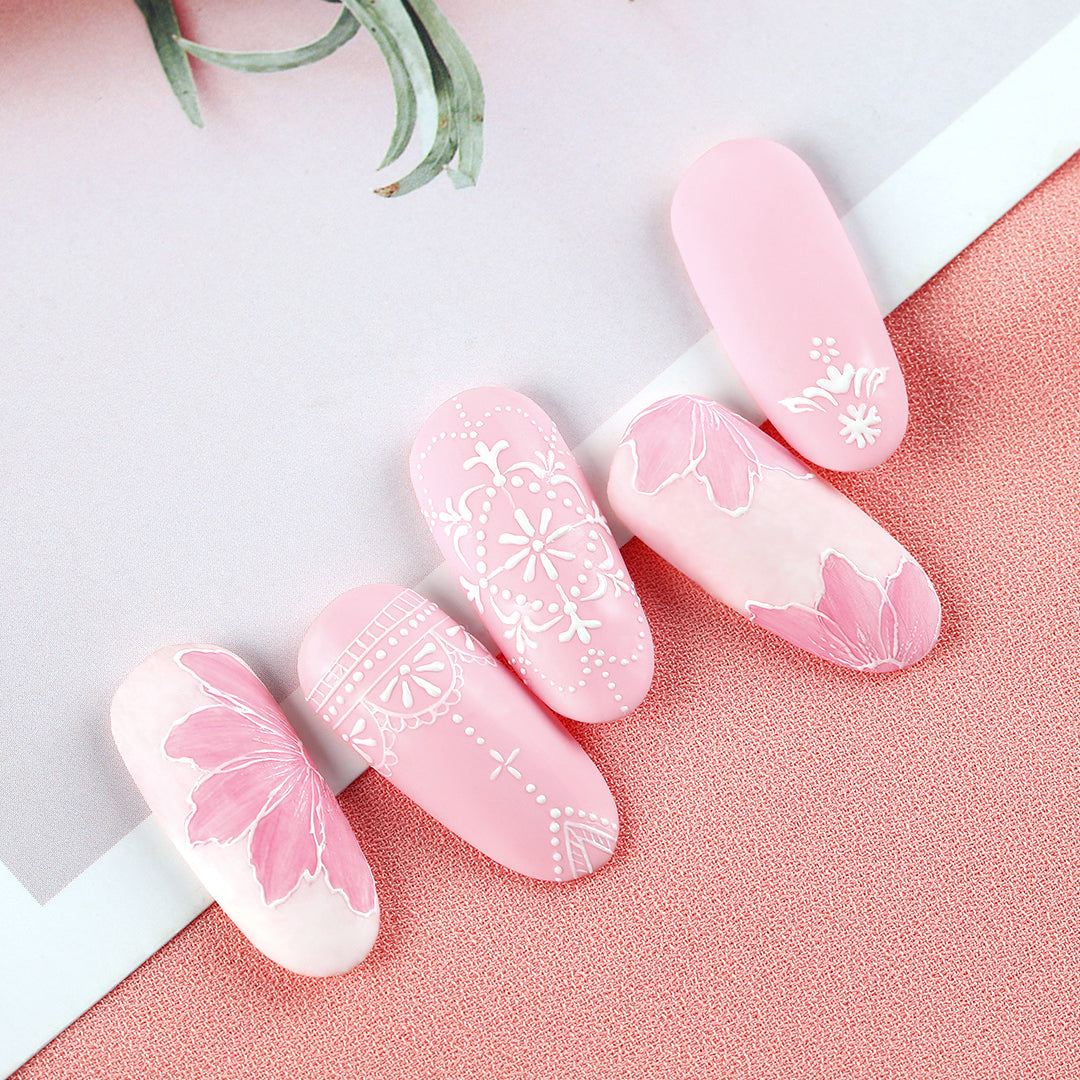 In summer, there is another color that must not be missed---green. Whenever you see green, you seem to lose a little bit agitated. The clever combination of gray and tender green has completely created the coolness and simplicity that summer needs most. The matte texture and the simple graffiti of small daisies are simply cute.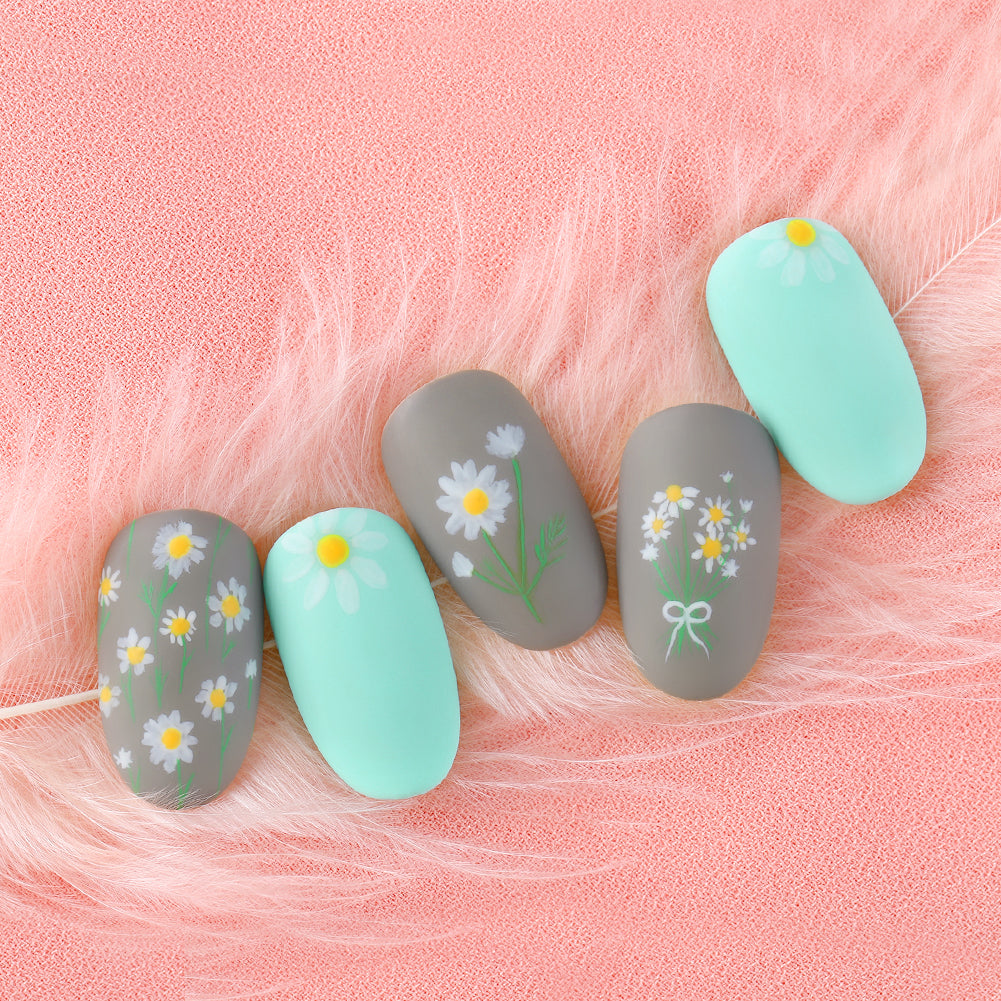 Low-saturated green with iconic flowers, fresh and elegant. Design with streak and plaid, simple and elegant. It is really particularly suitable for summer.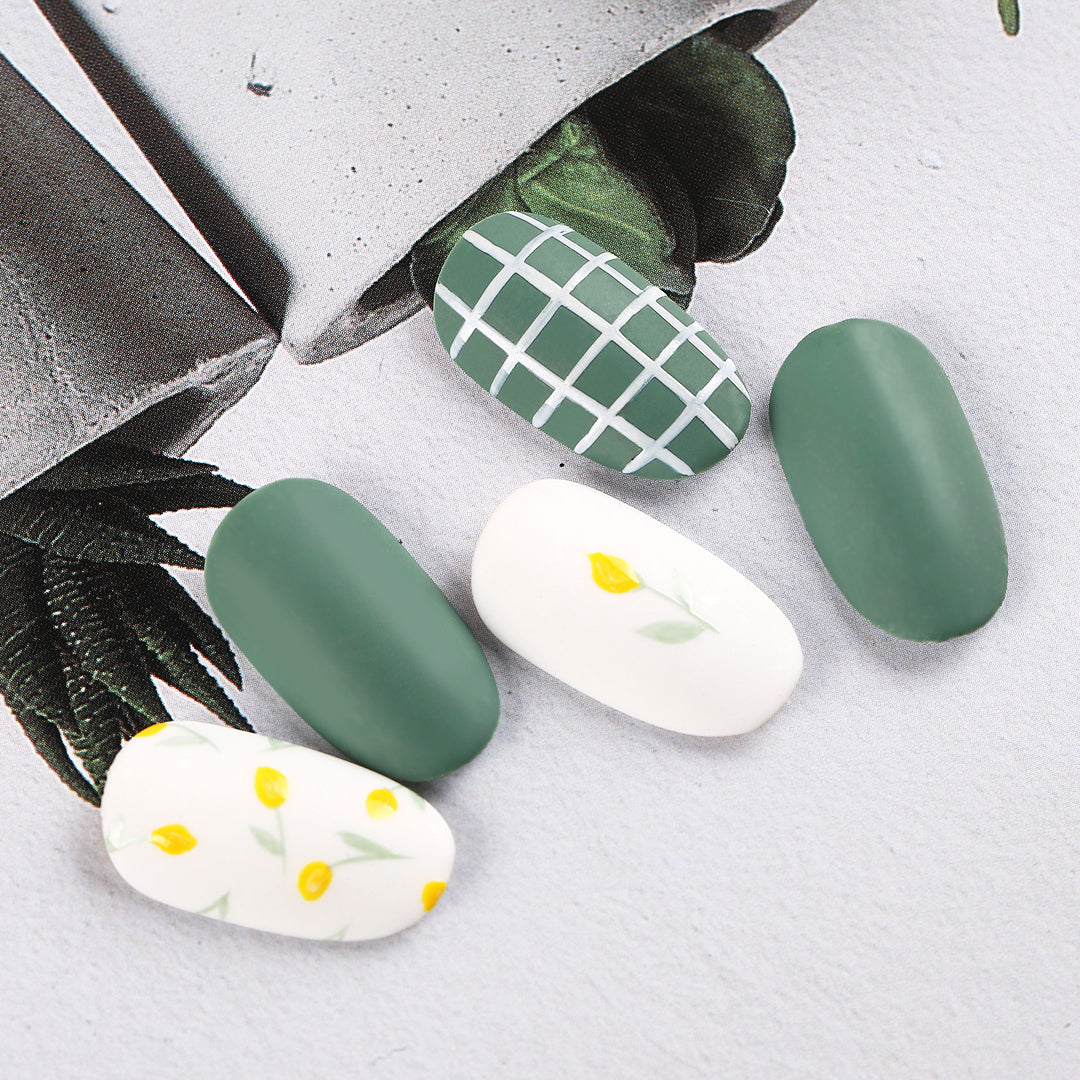 This matte texture contrast nail art is still heart-wrenching.
The same bright yellow and pink, gentle purple and pink, the color hits against the matte background to have a more oil painting color feeling, and the visual effect brought by the glossy surface is completely different.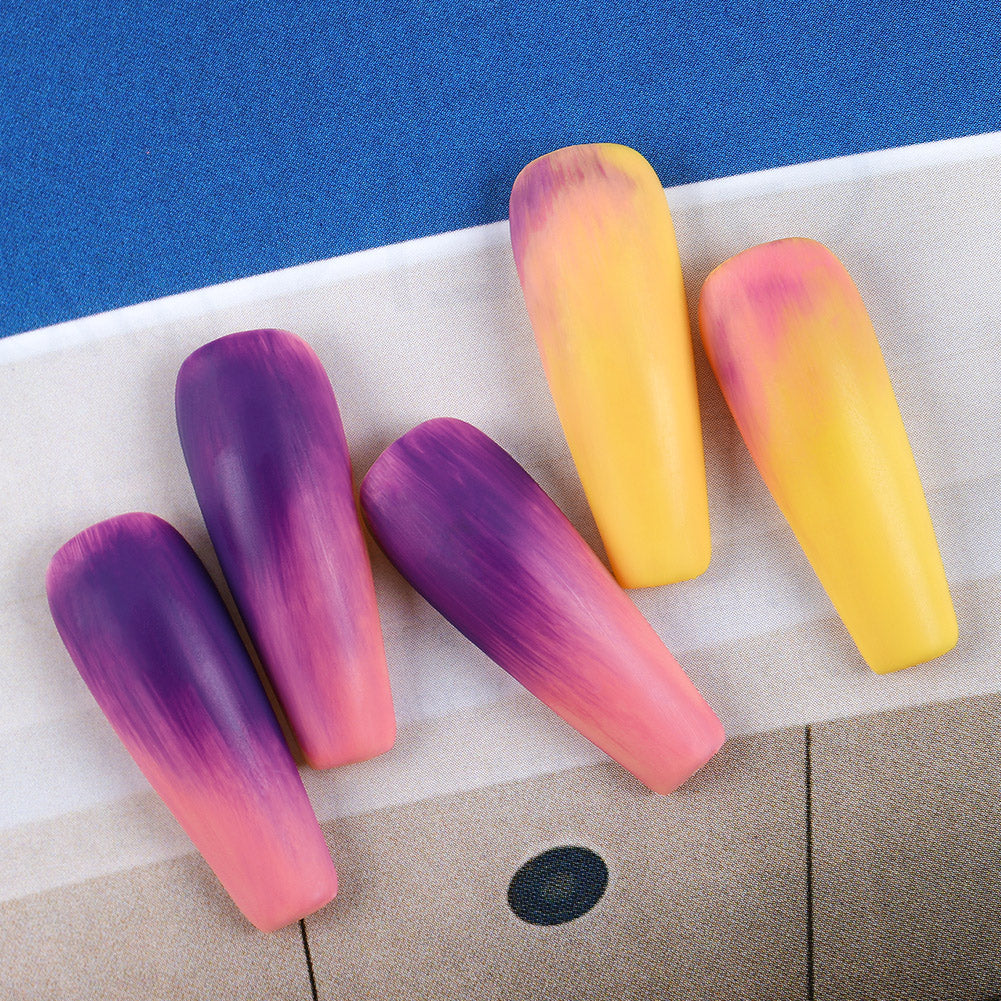 Different color combinations give people different visual impacts. The brightest three elements in summer, orange, yellow, and green are matched together, and the summer enthusiasm rushes out immediately. With some simple line graffiti, it's amorous feelings.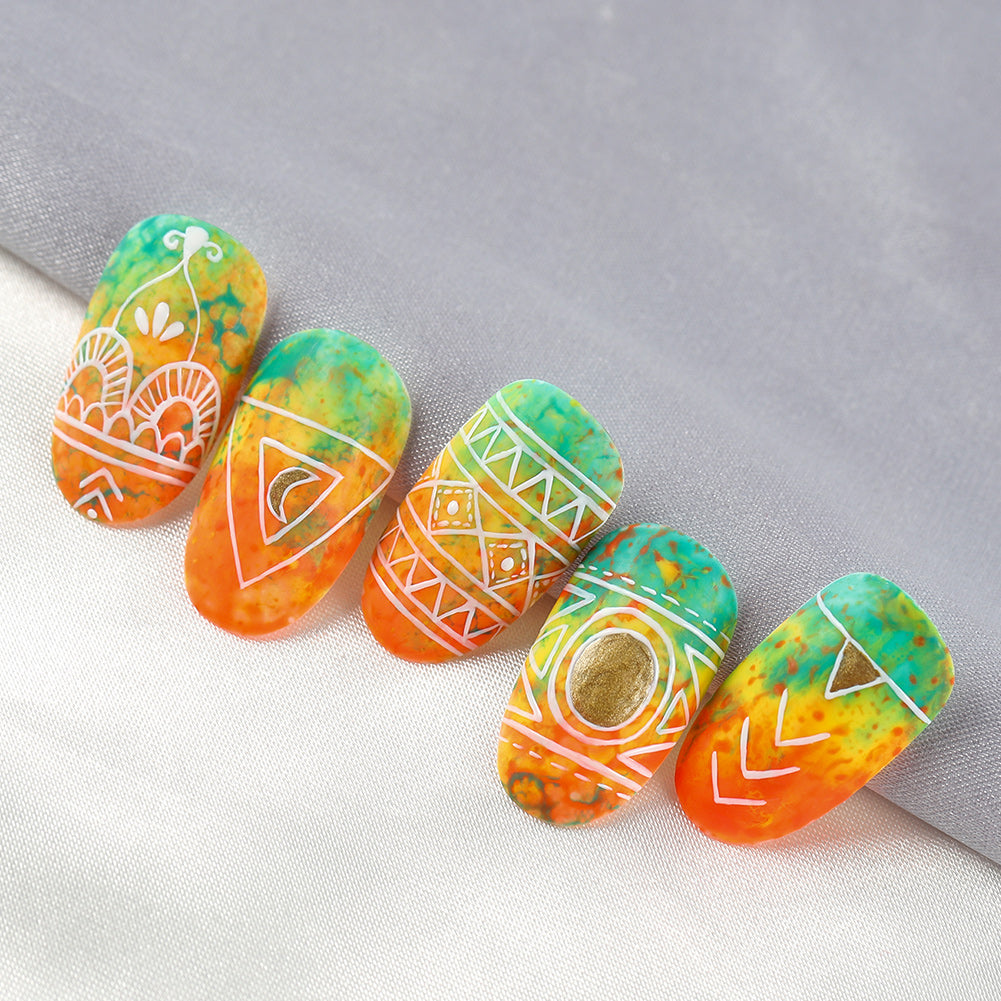 After reading above pictures, I believe everyone can't wait to try the matte style nail art. How to make a matte nail art? In fact, the practice of matte nail art is very simple; only one simple step is required --- to apply a layer of matte top coat. After finishing your nail painting, use a matte top coat instead of the basic top coat. After cure the nail under the lamp, the matte effect will appear immediately!

Only thing you need is a bottle of matte top coat. Come, come, the matte top coat is here; click on the link below, the matte top coat is just waiting for you. Hurry up and buy it!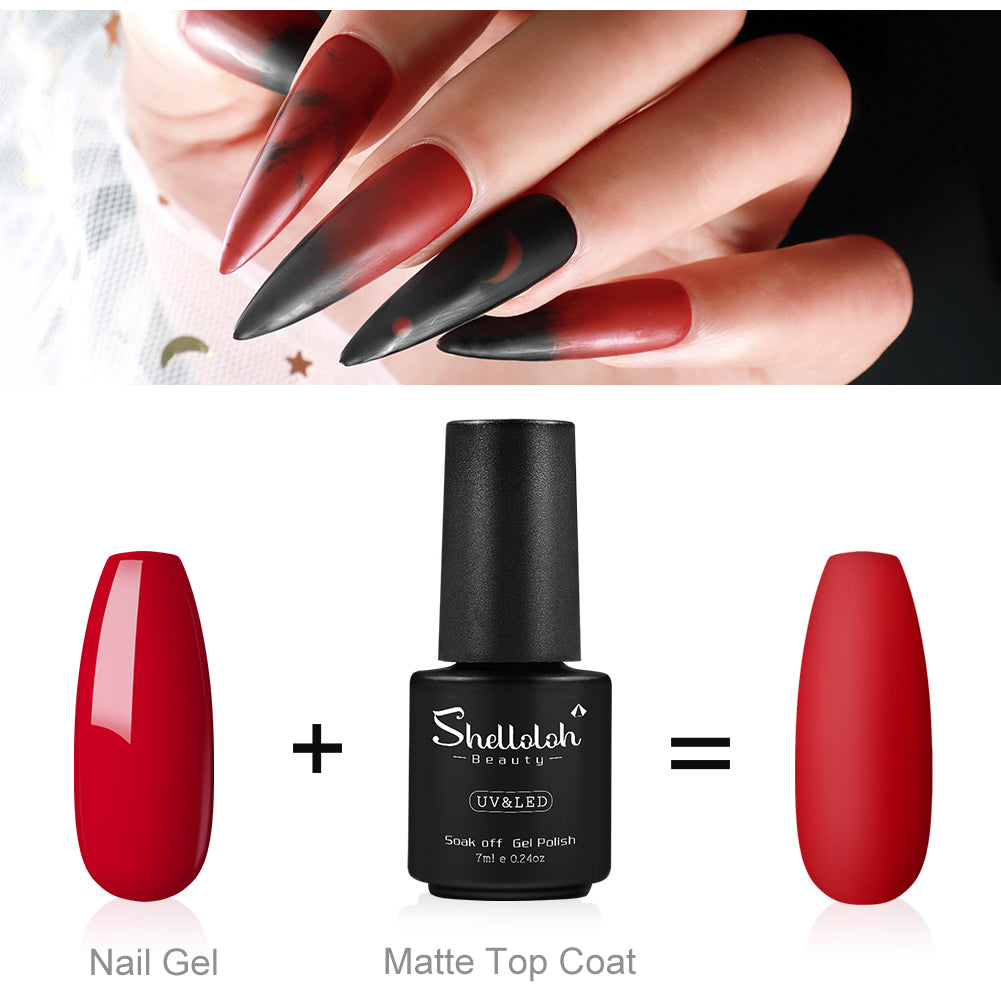 ---
Share this post
---
---
---
0 comment