Shelloloh 12Pcs Color Charts Silicone Nail Art Display
SHELLOLOH focus on nail innovations, taking quality as first priority, concentrate on pursuitting the service attitude of customer orientation. 
SHELLOLOH's products is meticulously researched and tested before it ever reaches the customer.
What we are pursuing is not only to paint your nail, but to light up your life from your fingers, like a rainbow, to illiminate your sky !

Thank you for choosing Shelloloh !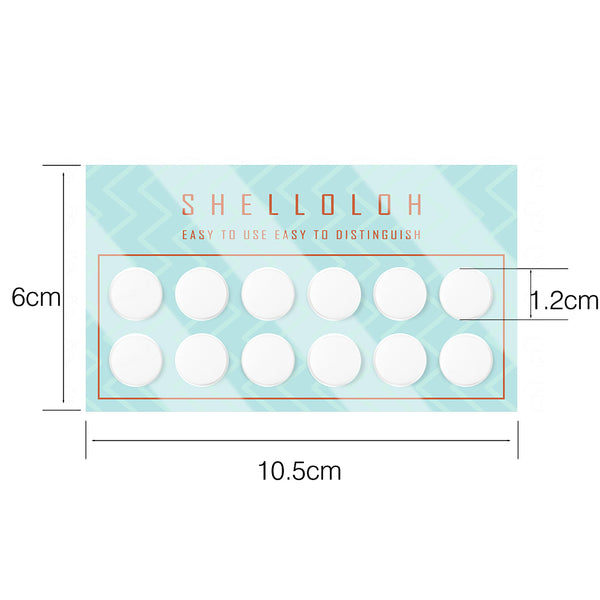 Specification:
Brand Name: SHELLOLOH

Product Name: Nail Gel Color Charts

Quantity: 1 Pc

Material: Sponge foam, sanding surface

Length:10.5 x 6cm

Occasions: Nail salon, nail art school, personal use, etc.


Package Include:
1 sheet silicone label sticker