Shelloloh Nail Gel Polish 10ml Nail Gel 40 Colors for Choose Nail Art Varnish Long Lasting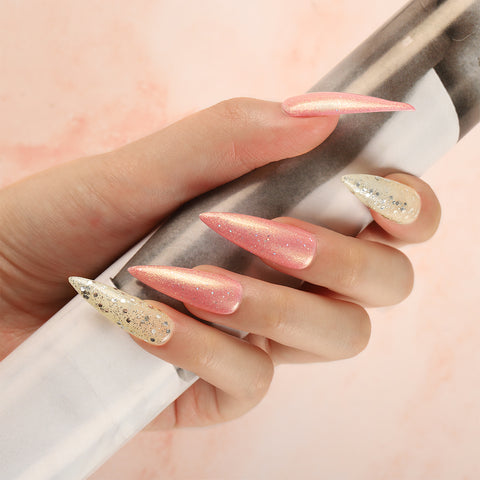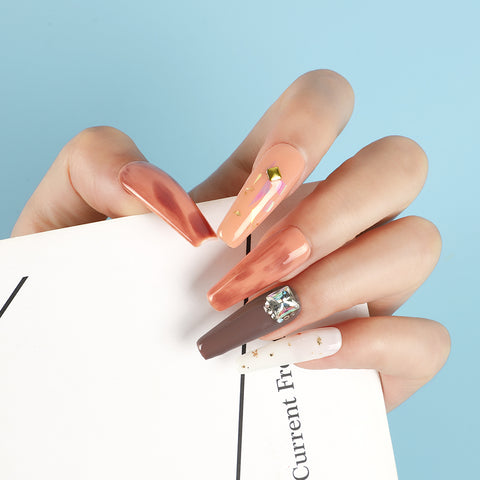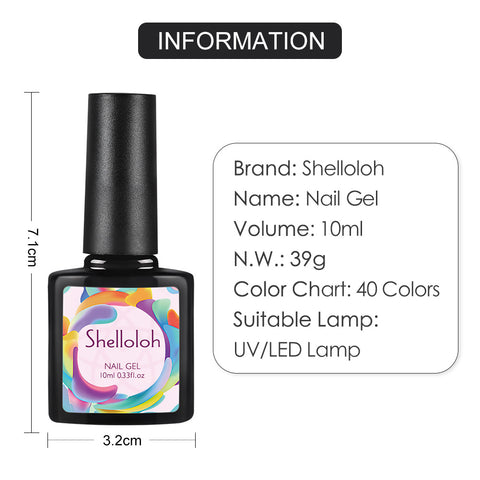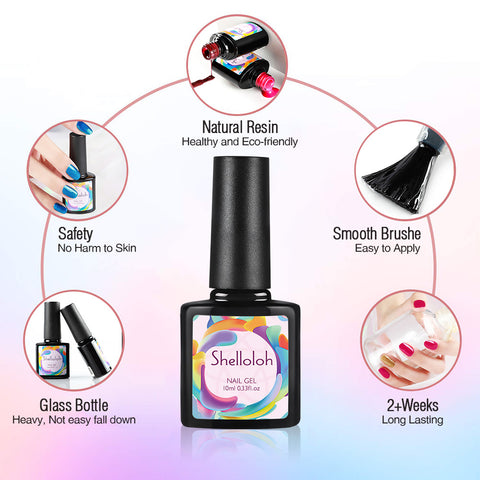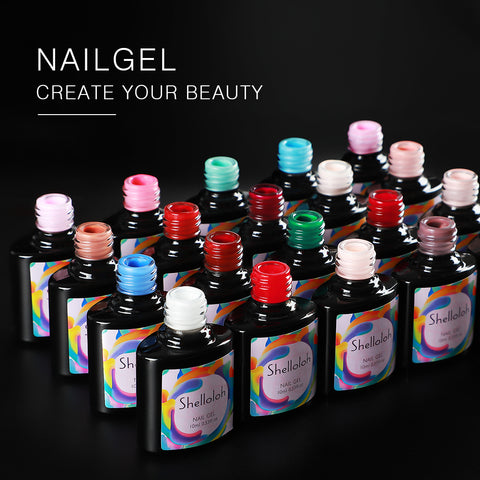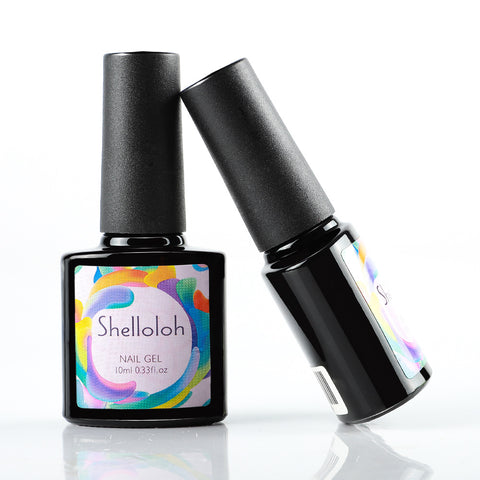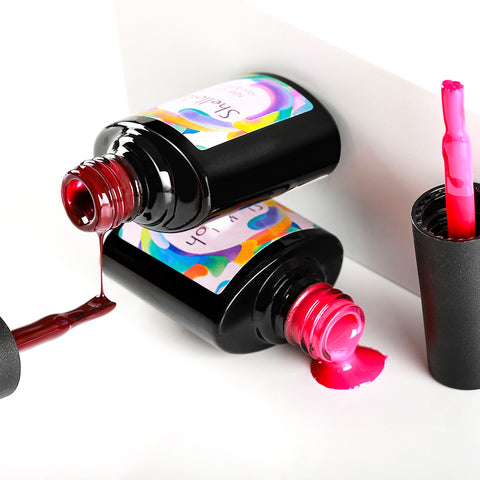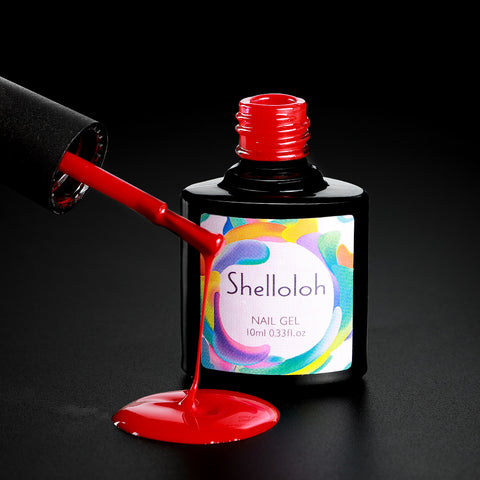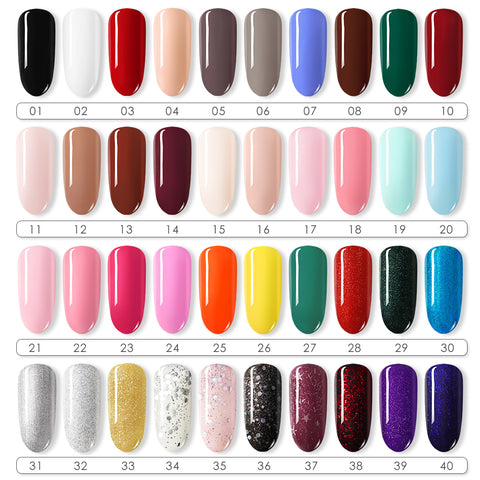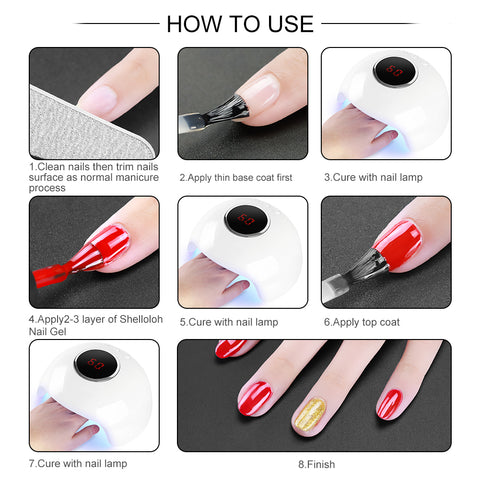 Features:
Brand : SHELLOLOH

Name: Nail Gel 

Volume:10ml

Color: 40 colors

Cure: UV/LED Lamp

Lasting Period: 2+ weeks
Package Includes:
1 bottle Gel Nail Polish
Professional Usage:
Step 1. Clean the nails and polish them.
Step 2. Remove the powder from the nail surface.
Step 3. First apply the primer(base coat), which can make the polishing time longer, and use the UV LED lamp to dry the nail surface. (necessary)
Step 4. Apply the first layer of nail polish directly, and dry the surface of the nail with UV LED light for about 60s.
Step 5. You can apply a second layer of nail polish, and then dry it with a lamp (a small amount of times, the decorations are added according to personal needs).
Step 6. Apply the top coat and dry the nails by UV LED light.
Note:
Keep the product out of reach of babies and children to avoid accidental eating;
If allergies or adverse reactions occur, discontinue use immediately.
Please keep it in a cool dry place , avoid direct sunlight.